Before the Earth had an oxygen atmosphere and ozone, UV radiation was a hazard and the only safe place to be was underground or underwater. Given the above spectrum, how far underwater do you have to go to escape UV but still have visible light for photosynthesis?
Photosynthesis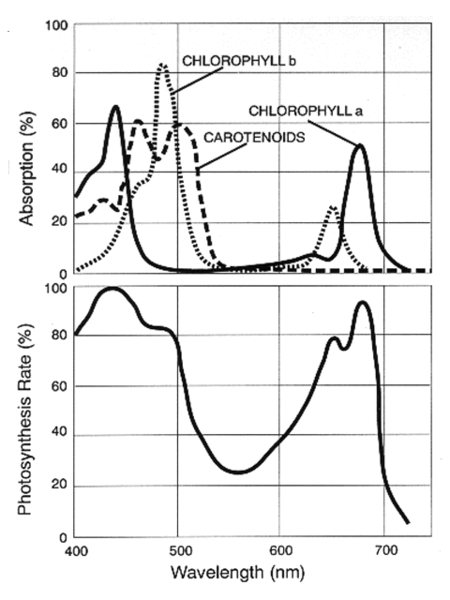 Spectrum of photosynthesis
Using the blackbody spectrum tool and the above data, can you produce an order-of-magnitude estimate for:
Rate of photosynthesis by planets for a 4000 K star divided by rate of photosynthesis by plants for the sun.
---